TUNER 432 HZ

To play music in 432 hz you should use a musical tuner.
All the musical tuner for instruments are not able to tune in 432 hz.
If you want to purchase a tuner in 432 hz be carefull:
SEE the FREQUENCY RANGE of the tuner that must go to 432 hz or 415 hz.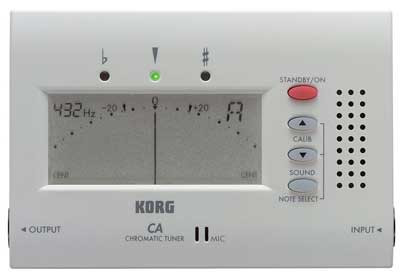 432music.org sell tuner in 432 Hz >>> HERE
DIAPASON 432 HZ
diapason (tuning fork) 432 hz are available on our website.

432music.org sell diapason (tuning fork) >>> HERE